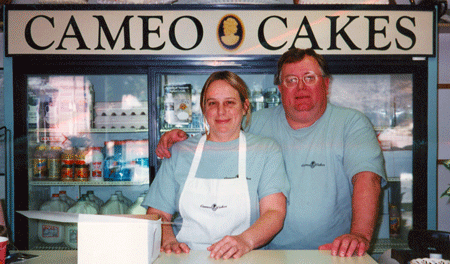 Cameo Cakes is owned and operated by Joyce and Ray III Erickson, along with their two sons, Ray IV and Chris, of Brick Township. Mrs. Erickson, a self taught culinary artist, has worked in the bakery business for 25 years at multiple shops. It has always been a dream of hers to open a small bakery.
The name of the shop was thought of by her husband years ago. "It came off the top of his head one day," she noted.
Mrs. Erickson would like to give special thanks to her friends Linda and Howard McKeon, owners of Center Food Market in Manasquan and the staff of Brielle Elementary School "for their constant support." And of course, a very special thank you to all of her customers!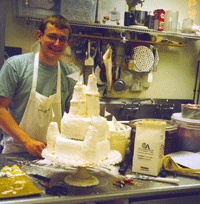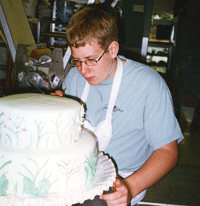 Shown are Ray and Joyce's sons,
Ray IV (left) and Chris (right)